Top 10 List "Oh U Know U Wrong"
10.
Whitney Houston:
Despite trying to get her life back together after the Bobby Brown show, Whitney Houston once again makes another tragic mistake. Just when the rumors of "crack" have stopped, the rumors of "insanity" still exist.
Whitney Houston
displayed more bad judgment when she declared Brandy's brother
Ray J
, as her new "boytoy". Her new acts of enthusiam are much apprieacted by her fans, but everyone can really see that's she's just going to far with it. Nobody can blame her for trying to get her groove back like Stella, but she brings to life the saying "Going from bad to worst" in all ways.
9.
Ray J:
Ray J gets the number 9 spot just for trying to be "too grown". He went from Brandy's little brother on the Moesha show to "Mr. I Wanna Sell Out at The Awards Show". Although he's talented in alot of ways, he plays the part as dumb in others. After already "actin' act", literally "actin' out", in a x-rated film that vivid productions bought for 1 million dollars, he countuines to show out by being seen in public with
Whitney Houston
. Whitney Houston, the same Whitney Houston that was singing "Unbreak My Heart" when he was still a child, is the woman he's calling his "girlfriend". It's official, there's no hope for Ray J.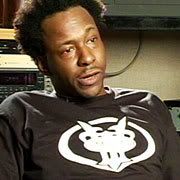 8.
Bobby Brown:
Enough said.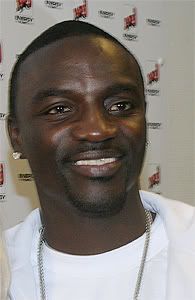 7.
Akon:
Akon
is somebody else who deserves a "Dummy Award" for his recent troubles. After already being more intoxicated then the law allow, he chose to brang a 14 year old girl up on stage with him to dance. Once he was questioned on the situation he told everyone that it was an 18 and up club so he thought everybody there was 18. Now if anybody else had said that I might have beliveved them, but knowing that Akon said it, I beliveve he wouldv'e did it even if he knew she was 14. Because of this "little incident" as he calls it, he has lost 75% of all his sponsers, meaning his resources are getting limited. His fans are hoping he doesn't take the route of fellow R&B crooner R. Kelly by getting caught up in them dirty sex scandles.
6.
Austrila Commity:
For not allowing rapper
Snoop Dogg
to enter the country due to his criminal background. This has to be one of the most outrageous acts of discrimiation I've ever seen. They should really just come out and say it, really say it, Snoop can't get into the country because he's black! Austrilia has repeatly said its sticktly due to his felony background and nuthing else. They act as though Austrila is crime free but in all reality they commit crimes just as anybody else. The truth be told is that Snoop cannot enter because he'd start a smoke filled riot with all that "Gangsta iiiissshhh"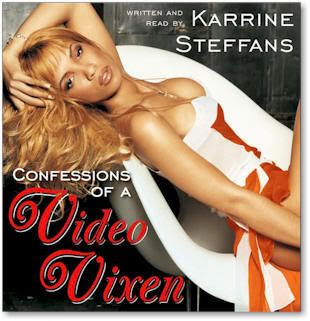 5.
Karrine Steffans:
After releasing the highly anticiapted book "Confessions of A Video Vixen", everyone thought that she had told all her secrets. Well everyone was wrong! She's talked on discarging a second edition of the book in which she tells "the rest of the story". She's really just doing to much I think, I mean i personally thought it was shady, shady, shady how she "aired" everybody out in the first book. I can't honestly say i read the book, but I heard the rooster of names that was involved with the scandles. So bottom line, somebody is just nasty az hell, and "know they wrong". Fake it till you make it!
4.
Donda West:
For all of those that dont know who Donda West is, she is the mother of rapper/backpacker
Kanye West
. She gets number 4 for the detail she goes into about Kayne's porn addiction in her new book untitled "Raising Kayne". I was truthfully in disbelief when I heard about this because she Kayne's mother. Wow, one little video vixen book come out and now everybody and they momma literally is trying to write a book. That was just rude and to me it seemed like a publicity stunt gone bad. Althought Kayne said he didnt have a major problem with it, it's clearly that he was lying to cover up his embarassment.
3.
50 Cent:
Now what would a hitlist be without 50 cent? After all he's been hit more times then anybody, so he brags about. 50 cent earns the 3 point spot for his claim to fame as the King of New York. Constantly always having his nose in some of everypart of the entertainment world as well as busniess world, 50 cent says he wants it all. All the recent sucuess that he's had must have went to his head as he basically told rapper
Cam'ron
and his fellow
Dipset
members on New York's Hot 97 that he would "Run them out of Business". Talk about overdoing it, what's it going to take to stop this madman?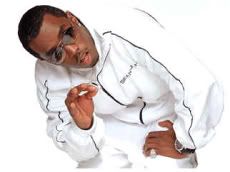 2.
P. Diddy:
P. Diddy could be under this list for numerous reasons but only one will be talked on this time. With his latest single titled "Last Night" of the "Press Play" cd, he engages in a singing duet with the lovely Miss
Keyshia Cole
. Keyshia sings and sings until her soul hurts on this track while P. Diddy just hurts the track. The offbalance and out of tone singing that P Diddy does ruins the whole song. "Wrong" is considered an understatment as P. Diddy butchers the chorus singing "Lassst Nighth". This goes to show again that even though P. Diddy's motto is "Dont stop, wont stop", it's official that he "needs to stop!"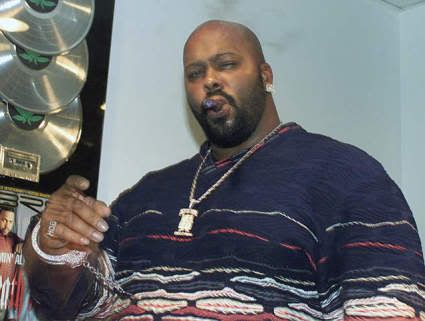 1.
Suge Knight:
The number one slot goes to none other then the infamous Suge "Yeah I did it but you can't prove it" Knight. Suge's desicions have lead him thru a path of a downward spiril and why should his latest venture be any different. Suge has talk of a reality show, yes a reality show! Suge was quoted as saying he wants to call it "Unfinished Business" as he was at the Mayweather and De La Hoya fight. He says the show would revel his daily life and events that he went through. Since when did it become legal to telivise authorised mob hits and people getting jumped in the studio? Suge hopes that this new idea will move him straight to the bank, let's just hope it not bankruptcy!